UV Selective Varnishing: A New Dimension of Elegance in Your Projects
If you want to add a unique shine and elegance to your graphic designs, it is worth taking an interest in the UV selective varnishing technique. This advanced technique involves coating selected surfaces with a UV-cured varnish, which transforms a matt base into shiny and expressive elements such as logos, graphics, names or other details.
New Design Opportunities
UV selective varnish opens up a whole range of design possibilities. Not only can we bring out the shine on specific elements, but we can also create new graphic accents visible from the right angle. Lacquered backgrounds, 'watermarks', patterns, textures - these are just some of the options that can be used to make a project even more attractive and unique.
Business card with selective UV Convex varnish
One example of the use of this technique is the business card with selective UV relief varnish. It gives the logo or key information a three-dimensional effect, which attracts attention and leaves a positive impression.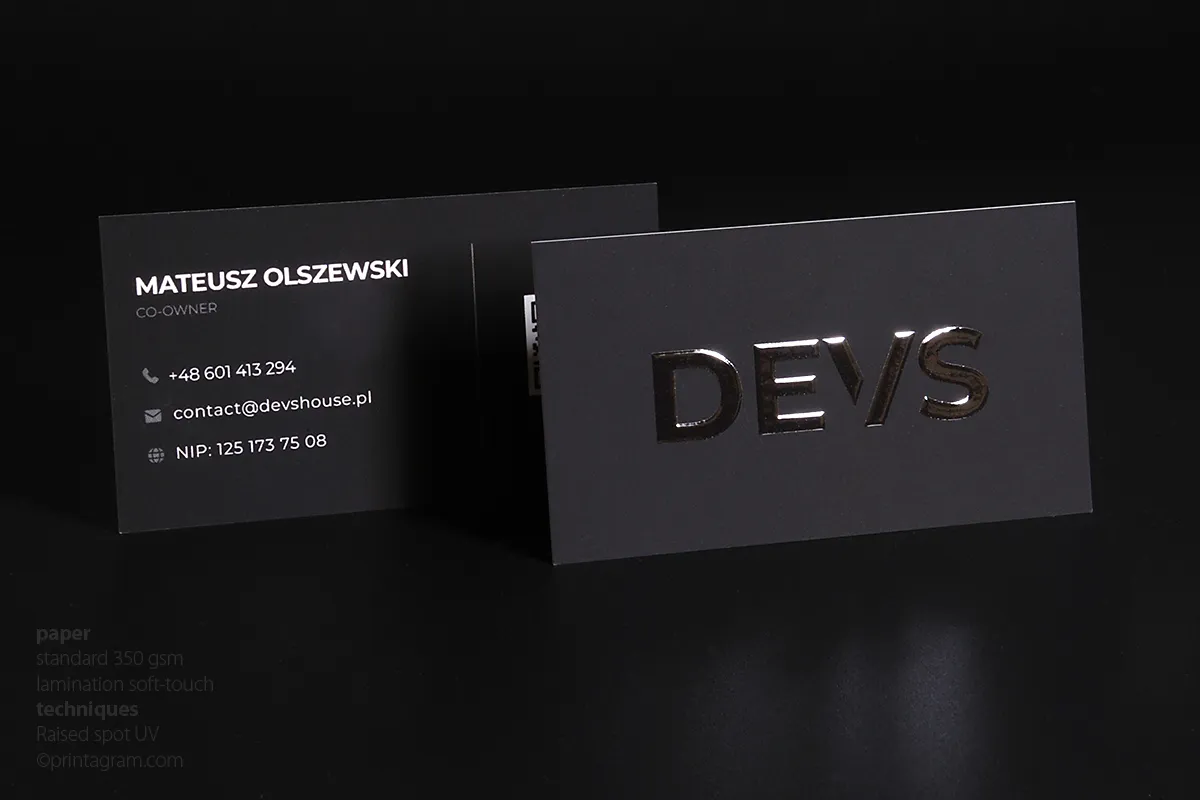 However, it is important to remember that the results are not always the same. On some types of paper, especially those that are absorbent and 'rough', applying UV varnish without pre-printing can cause the varnish to be absorbed by the paper before curing. In this case, the coated surface may not be uniformly glossy. (e.g. Wild, Cotton, etc.)
In summary, UV selective varnish is a technique that brings a new level of elegance and clarity to graphic design. It offers unlimited creative possibilities, allowing you to bring out the flash and create unique patterns. However, it is worth thinking carefully about the type of paper and application technique to achieve the best results.
See selected products using UV varnish